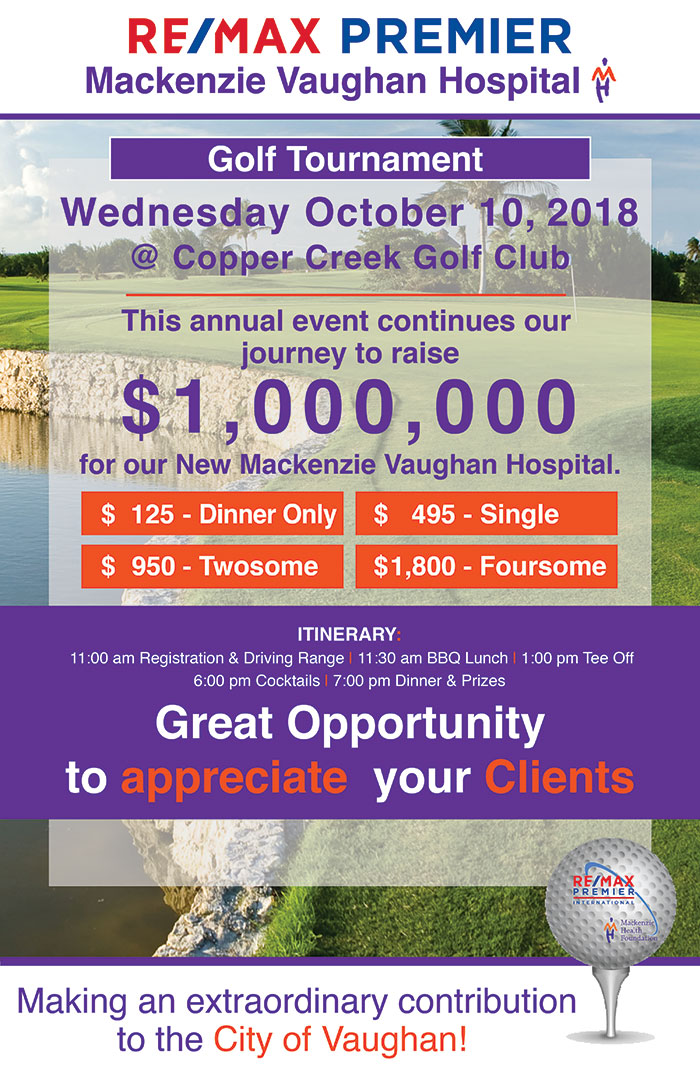 Our next event is the annual Golf Tournament.  Being held on Wednesday, October 10, 2018 at Copper Creek Golf Club.
This is a great day of golf on a manicured course, followed by a great dinner.  Prizes, awards and a great time is always had by all.
We look forward to seeing you all there and to helping us in Making a Difference in Vaughan.
EVENT SPONSORS
Without the support and graciousness of sponsors, fundraising goals would be hard to reach.  We thank all our sponsors for their dedication and contributions.
These major sponsors have committed through their actions to be part of a better community.  Your community!
We encourage you to support our sponsors as they have proven that they do not only wish to be in business, but they choose to Make a Difference!